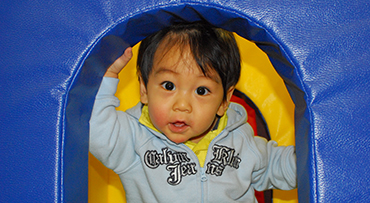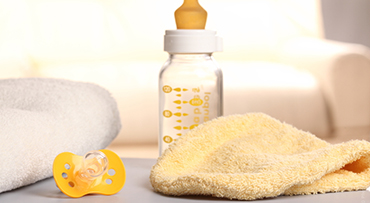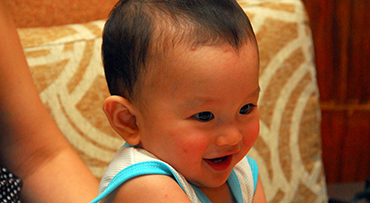 Learning My First Words
Our infant care program is designed to work with your little one's individual needs, adapting to their unique physical and developmental stages.
Our caregivers know all about helping your infant build the necessary skills needed to take advantage of the new world unfolding around them. The infant room provides a safe and pleasant environment for those young minds to get highly stimulated. Caregivers have prepared lesson plans such as playing, singing and many more age appropriate activities. These activities are specific for each child's developmental level and stage they go through. Activities for social, emotional and developmental growth are part of the daily routine.
The children's needs are met on demand, and have personalized daily schedules to meet their own needs along with their families. Each child has a personalized crib where they can feel comfortable taking their naps. Since each infant does not sleep or eat at the same time, our caregivers will work with each child on a schedule that is best for each child and most convenient to your family's needs at home and school.
go back